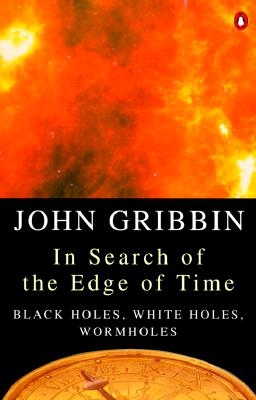 Stock Image
Author Name Gribbin, John R.
Title In Search of the Edge of Time: Black Holes, White Holes, Wormholes
Binding Trade Paperback
Book Condition Fine
Publisher Penguin Books 1998
ISBN Number 0140248145 / 9780140248142
Seller ID 001622
Time travel has been a common feature in popular science fiction, but with today's understanding of black holes, it could possibly be a reality. Many astrophysicists believe black holes can function as tunnels leading to other times and other places and that they contain the key to the Big Bang. In this enthralling book John Gribbin lucidly explains such theories and guides us through a still emerging cosmos of neutron and X ray stars, white dwarfs, quasars, and pulsars.
Science, Time Travel, Black Holes, White Holes, Wormholes, Space and Time, Fourth Dimension
Price = 4.99 CDN